"From Mars with Love"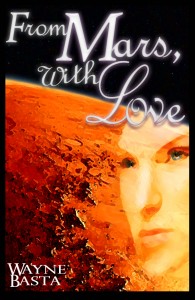 For Jennifer Corburn, going to Mars has always been her dream. For her husband Michael, however, it was always a fantasy he never thought would happen. Now faced with being apart from the love of his life for three years, Michael must face the greatest test to their relationship, and he must do it alone.
"Wind Wizard"
Galax was a pirate's pirate. Feared by his crew, master of the sea. After a successful raid against a Royal city he thought he was living the dream. But when a Royal ship is spotted in pursuit, Galax has to try and evade an enemy who can control the wind itself.
Aristeia: Colonial War
From the sci-fi series, Aristeia, this collection of stories take place during the Great Colonial War between the Terran/Braz Alliance and the Dotran Confederacy. Learn the story of the war that set the scene for the series.